Join us for a screening of "The African Americans: Many Rivers to Cross"
Time: 7-9 pm
Location: 3412 Crawford St, Houston, TX 77004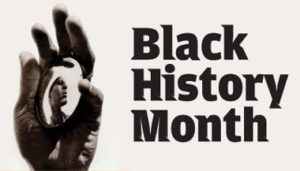 Please join us in celebration of Black History Month.
The Center for the Healing of Racism Invites you to a screening of The African Americans:  Many Rivers to Cross with Henry Louis Gates, Jr.
To learn of the past, to celebrate the present is to protect the future. The African American: Many rivers to cross is a film that recount the lives and struggles of those that paved the way to a better future for African Americans. The film speaks of the strengths and will to live of the Humans that were turned to slaves and the connections between the past and the present.
"Houston Community College System seeks to provide equal educational opportunities
without regard to race, color, religion, national origin, sex, age or disability".
Location/ Date & Time
February 23, 2016
Times: 1 pm to 3pm & 7pm to 9pm
Parking: HCC lot # 9
Workshop is free to the public however donations are appreciated.
Call or email the Center to register
3412 Crawford St, Houston, TX 77004
Phone: (713) 520-8226
Email: cfhr1@juno.com
www.centerhealingracism.org