"To understand where you are going you must understand your past." —  James Baldwin
In the Celebration of Black History Month
The Center for the Healing of Racism Presents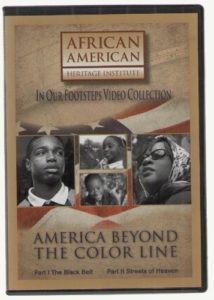 America Beyond the Color Line: Pt 1. The evolution of African American society has split into two distinct communities, according to Henry Louis Gates, Jr. – the privileged and the disenfranchised. Viewed through the lens of two intrinsic elements of the African American experience – The Black Elite and The New South – Gates examines the legacy of the Civil Rights movement since the assassination of Dr. Martin Luther King, Jr.
Date: February 19, 2018
Venue: 3412 Crawford St., Houston, TX – Parking on Lot #9
Time: 7:00 PM – 9:00 PM
The session is free and open to the public.