International Day to End Discrimination — A Screening of "Cracking the Codes: The System of Racial Inequity"
Time: 1pm – 3pm and 7pm – 9pm
Location: 3412 Crawford St.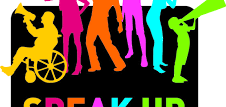 Parking: HCC lot # 9
Workshop is free to the public however donations are appreciated.
Call or email the Center to register
Phone: (713) 520-8226
Email: cfhr1@juno.com
www.centerhealingracism.org
Houston Community College System seeks to provide equal educational opportunities without regard to race, color, religion, national origin, sex, age or disability.